Hi! My name is Nayani Teixeira, I am a Graphic Designer, 3D Artist and Photographer. I am 25 years old, I live in Manaus, Amazonas. I have a degree in Graphic Design and have more than 5 years of experience. I work as an independent freelancer since October last year. My last experience was as Art Director for an advertising agency, in addition, I already worked with internal and corporate communication for some companies in my city. Currently I alternate my schedule between works and didactic content about Design and 3D. Among my latest projects are my course launched by Unhide School and the 3rd edition of Mercadizar magazine - which I worked on in the design and art direction.
I recently entered a new professional phase and since then I have been rediscovering and evolving every day. At the present moment, I not only learn but I teach. I continue in the search for growth and for a more tangible and accessible Design. Thinking about it, I have a new face, with new ideals, new positions, strategies and much more. After all, now I'm independent, 
it is me for me and for those who accompany and support me.
This new identity was designed to integrate everything I am and what I am becoming. The visual language is centered on a comprehensive, flexible, minimalist and uniform communication.
Oi! Meu nome é Nayani Teixeira, sou Designer Gráfico, Artista 3D e Fotógrafa. Tenho 25 anos, moro em Manaus, Amazonas. Sou formada em Design Gráfico e tenho mais de 5 anos de experiência. Trabalho como Freelancer independente desde outubro do ano passado. Minha última experiência foi como Diretora de Arte para agência publicitária, além disso, já trabalhei com comunicação interna e corporativa para algumas empresas da minha cidade. Atualmente alterno a minha agenda entre trabalhos e conteúdos didáticos sobre Design e 3D. Entre os meus últimos projetos estão o meu curso lançado pela Unhide School e a 3º edição da revista Mercadizar - a qual eu trabalhei na diagramação e direção de arte.
Eu entrei em uma nova fase profissional recentemente e a partir disso eu venho me redescobrindo e evoluindo todos os dias. No atual momento eu não só aprendo como também ensino. Sigo na busca pelo crescimento e por um Design mais tangível e acessível. Pensando nisso, eu estou de cara nova, com novos ideais, novos posicionamentos, estratégias e muito mais. Afinal, agora eu sou independente, 
sou eu por mim e por quem 
me acompanha e apoia. 
Essa nova identidade foi projetada para integrar tudo aquilo que eu sou e o que eu estou me tornando. A linguagem visual está 
centralizada 
em uma comunicação abrangente, flexível, minimalista e uniforme. 
​​​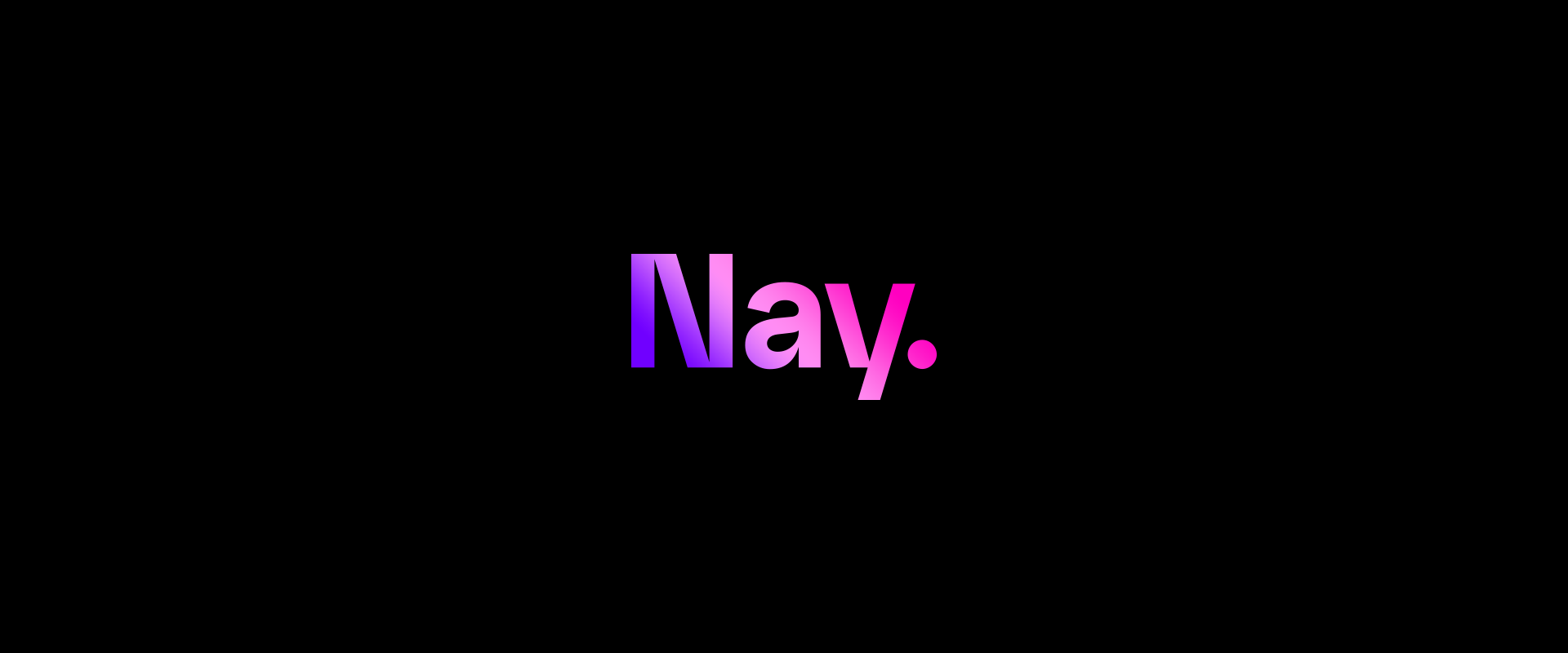 Logotype & Symbol | Logotipo & Símbolo
Normally symbol and logo are worked as a pair, both must be applied together, but for this identity I
 chose to deconstruct 
this 
"rule". Following a hierarchical line, the logo will be the primary brand and the symbol the secondary.
In addition to alternative and structural, the symbol can also be used as an adaptable pattern - can 
be 
applied 
in different types of materials.
Normalmente símbolo e logotipo são trabalhados como um par, ambos devem ser aplicados juntos, porém para essa identidade 
eu optei por desconstruir essa "regra". Seguindo uma linha hierárquica, o logotipo será a marca primária e o símbolo a secundária. 
Além de alternativo e estrutural, o símbolo também pode ser usado como um pattern adaptável - podendo ser 
aplicado em 
diversos tipos de materiais.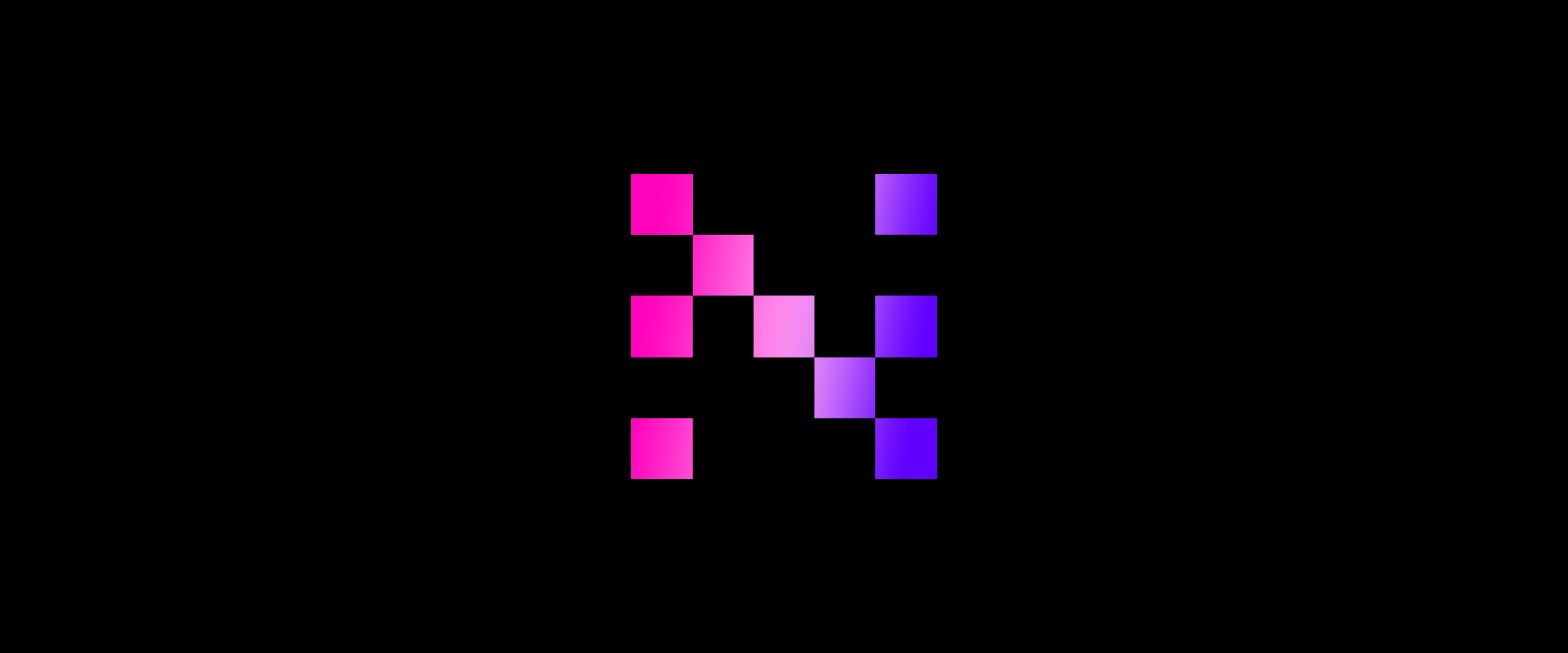 Creations:

My creations encompass three different but adjunct areas: Graphic Design, 3D and Photography. 
This element symbolizes
 the triad that makes up my professional structure.
Strategy:

Chess is a game consisting of strategy, concentration, reasoning and technique, these same characteristics are part of the process of creating any Design project. This information served as a foundation for the construction of the symbol - which was developed based on the meaning of a chessboard.
Evolution:

Every day I study visual communication, I always try to be connected with this world. It makes me evolve and grow constantly. 
Through this progress I am able to learn and teach others. Every day is a new step to be reached.
Criações:

As minhas criações englobam três áreas diferentes, mas adjuntas: Design Gráfico, 3D e Fotografia. Esse elemento simboliza 
a tríade que compõe a minha estrutura profissional. 
Estratégia:

O Xadrez é um jogo constituído por estratégia, concentração, raciocínio e técnica, essas mesmas características fazem parte do processo de criação de qualquer projeto de Design. Essas informações serviram de alicerce para a construção do símbolo - que foi desenvolvido com base no significado de um tabuleiro de xadrez. 
Evolução:

Diariamente eu estudo sobre comunicação visual, tento estar sempre conectada com esse mundo. Isso me faz evoluir e crescer constantemente. Através desse progresso eu consigo aprender e ensinar outras pessoas. Todo dia é um novo degrau a ser alcançado.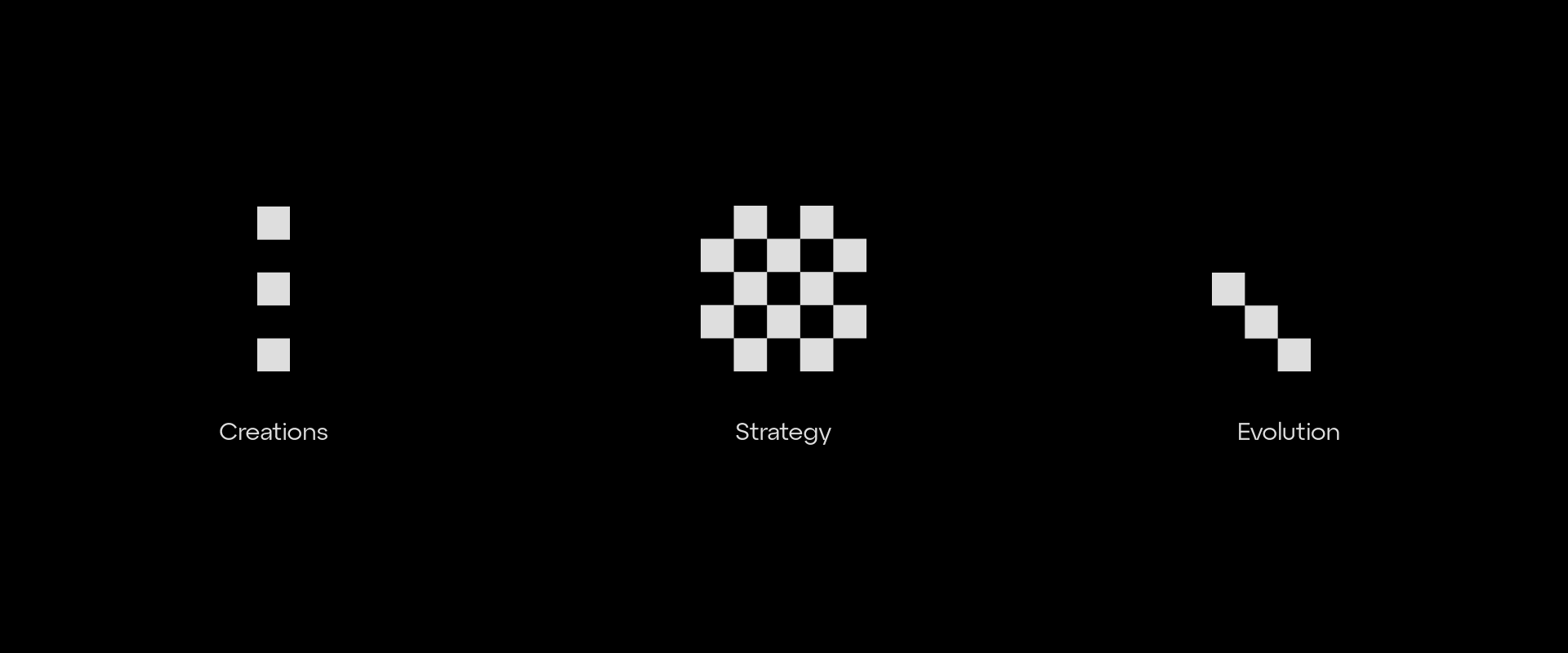 Colors & Typography
 | 
Cores e Tipografia
Visual communication allows me enormous flexibility in terms of colors. I can work with one color, with two, with ten or I can just keep the good old black on white. I love working with colors, but some days - like the good Libran that I am - I'm more like monochrome, black on white and the like. Thinking about it, the colors of this identity embrace my two moods. 
The main gradient is composed of strong and vibrant colors and must be applied together with the primary palette - which has a basic and formal arrangement. 
The secondary palette consists of the colors that make up the gradient - this combination should be applied less frequently and for 
more specific projects.
The typographic families chosen have a huge similarity in their anatomy, however one should only be used for the logo and for specific occasions, while the other will be applied for titles and flowing texts.
A comunicação visual me permite uma flexibilidade gigantesca em termos de cores. Eu posso trabalhar com uma cor, com duas, com dez ou posso apenas manter o bom e velho preto no branco. Eu adoro trabalhar com cores, mas em alguns dias - como a boa libriana que sou - eu estou mais para a monocromia, preto no branco e semelhantes. Pensando nisso, as cores dessa identidade abraçam os meus dois estados de espírito. 
O gradiente principal é composto por cores fortes e vibrantes e deve ser aplicado junto com a paleta primária - que tem um arranjo básico e formal.   
A paleta secundária é constituída pelas cores que formam o gradiente - essa combinação deve ser aplicada com menos frequência e para projetos mais específicos. 
As famílias tipográficas escolhidas possuem uma enorme semelhança em sua anatomia, entretanto uma deve ser usada somente para o logotipo 
e para ocasiões especificas, enquanto a outra será aplicada para títulos e textos corridos.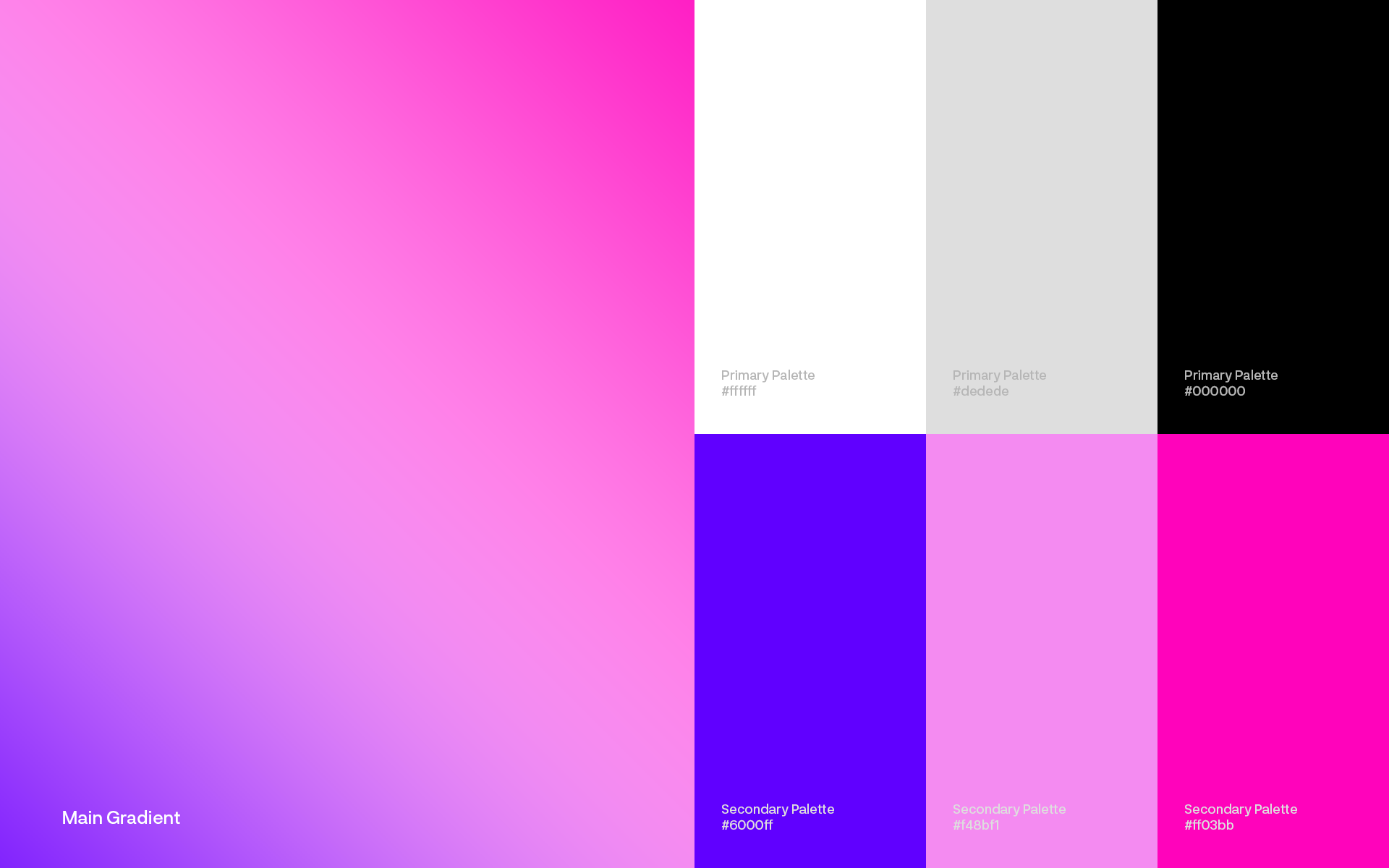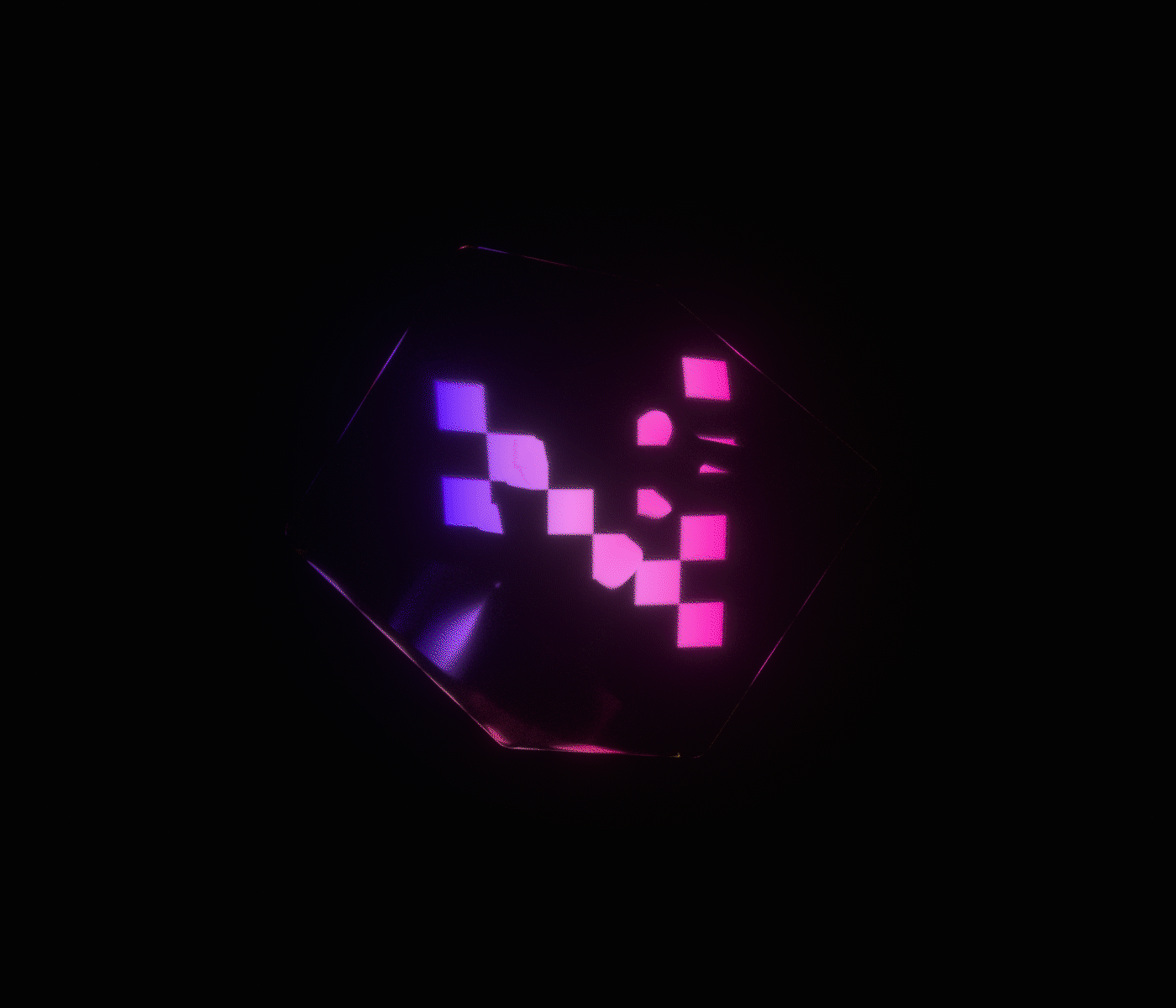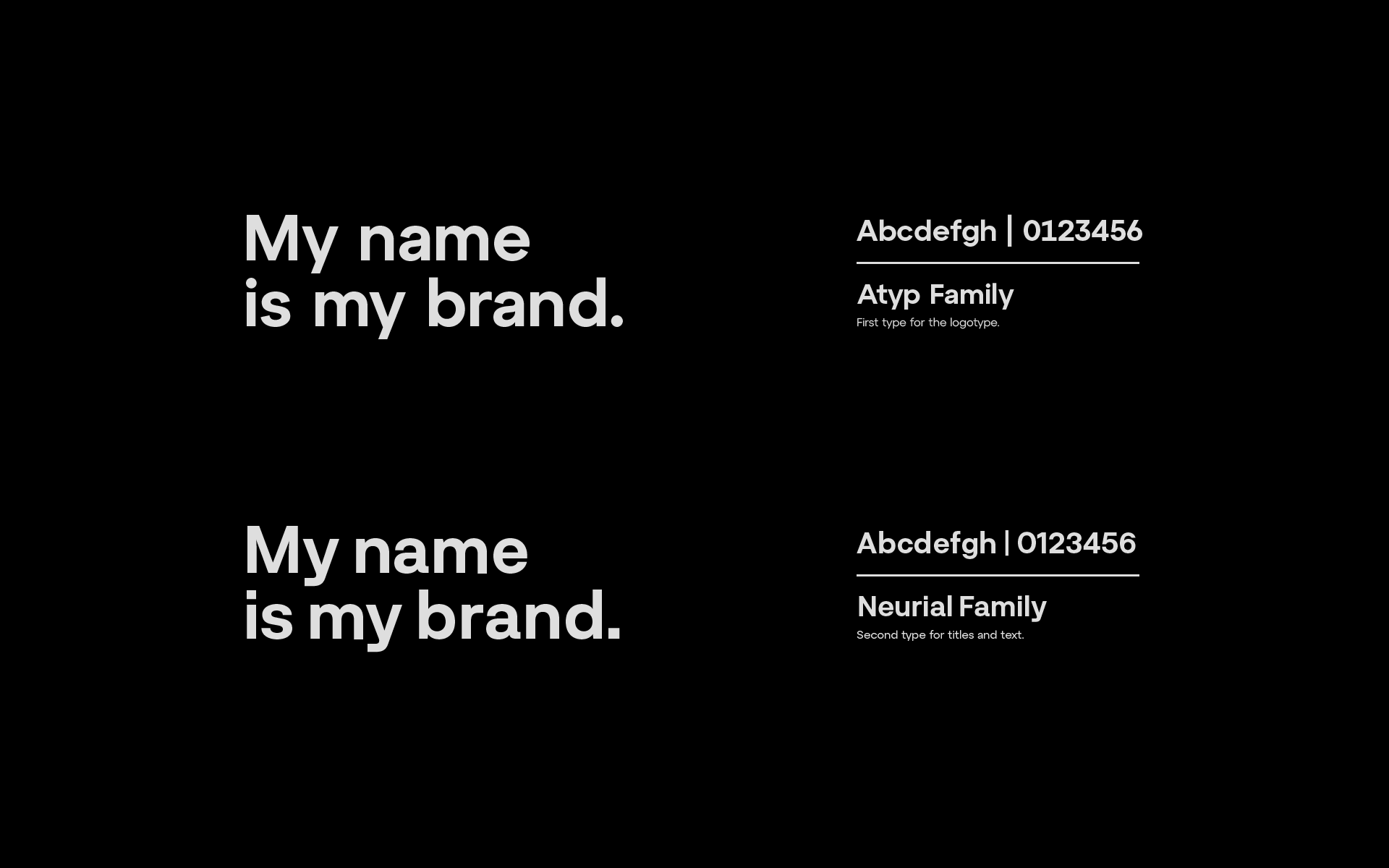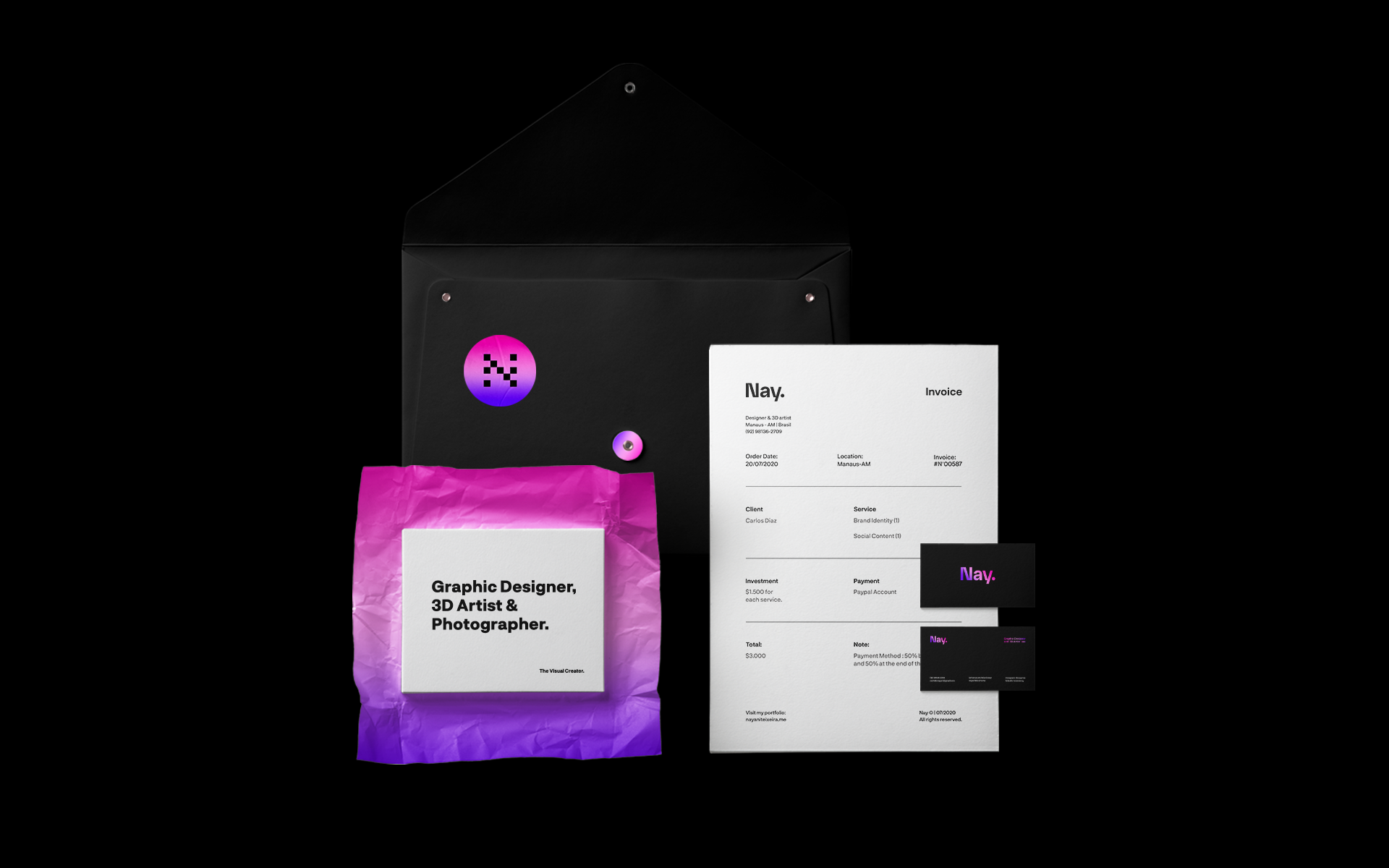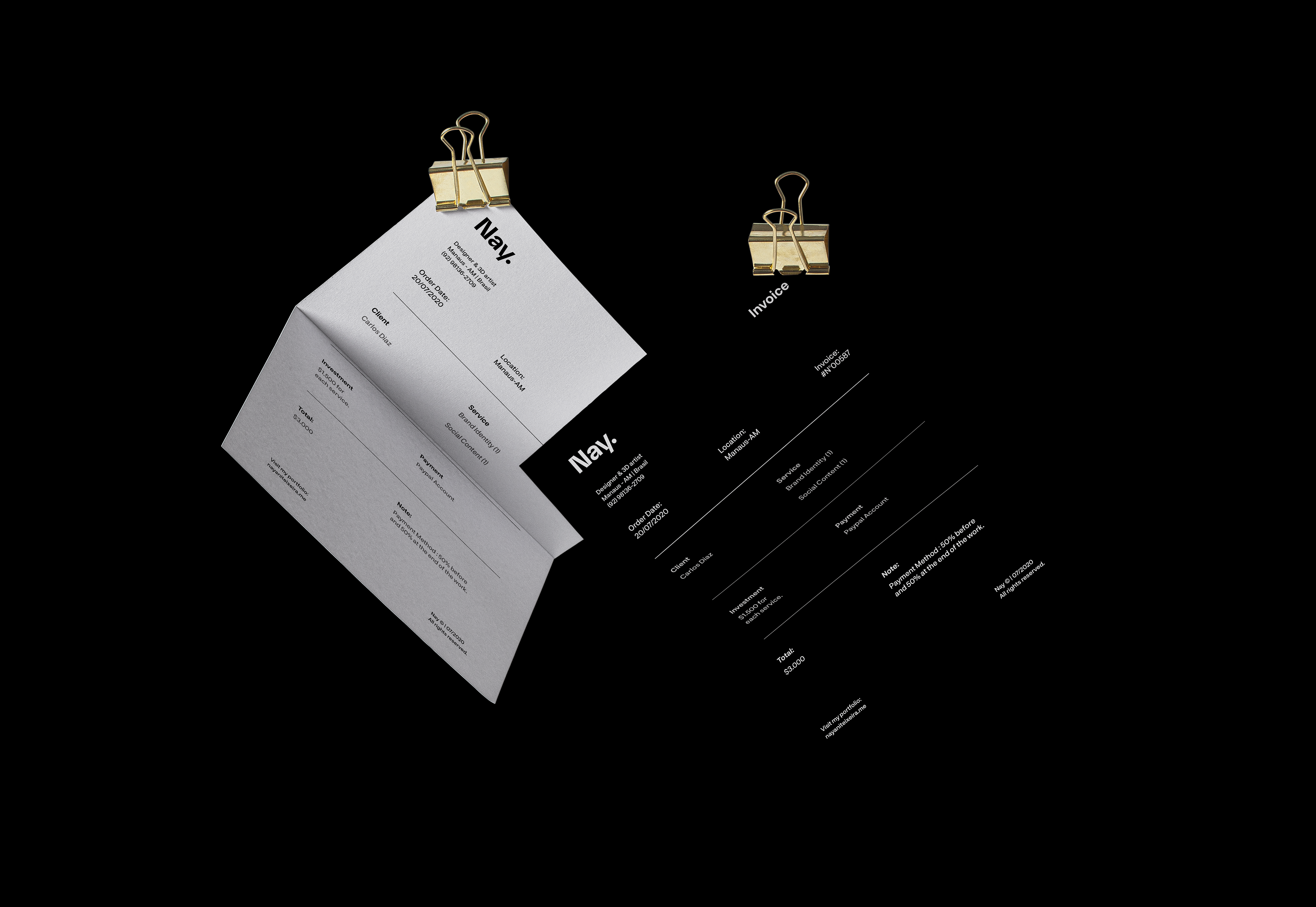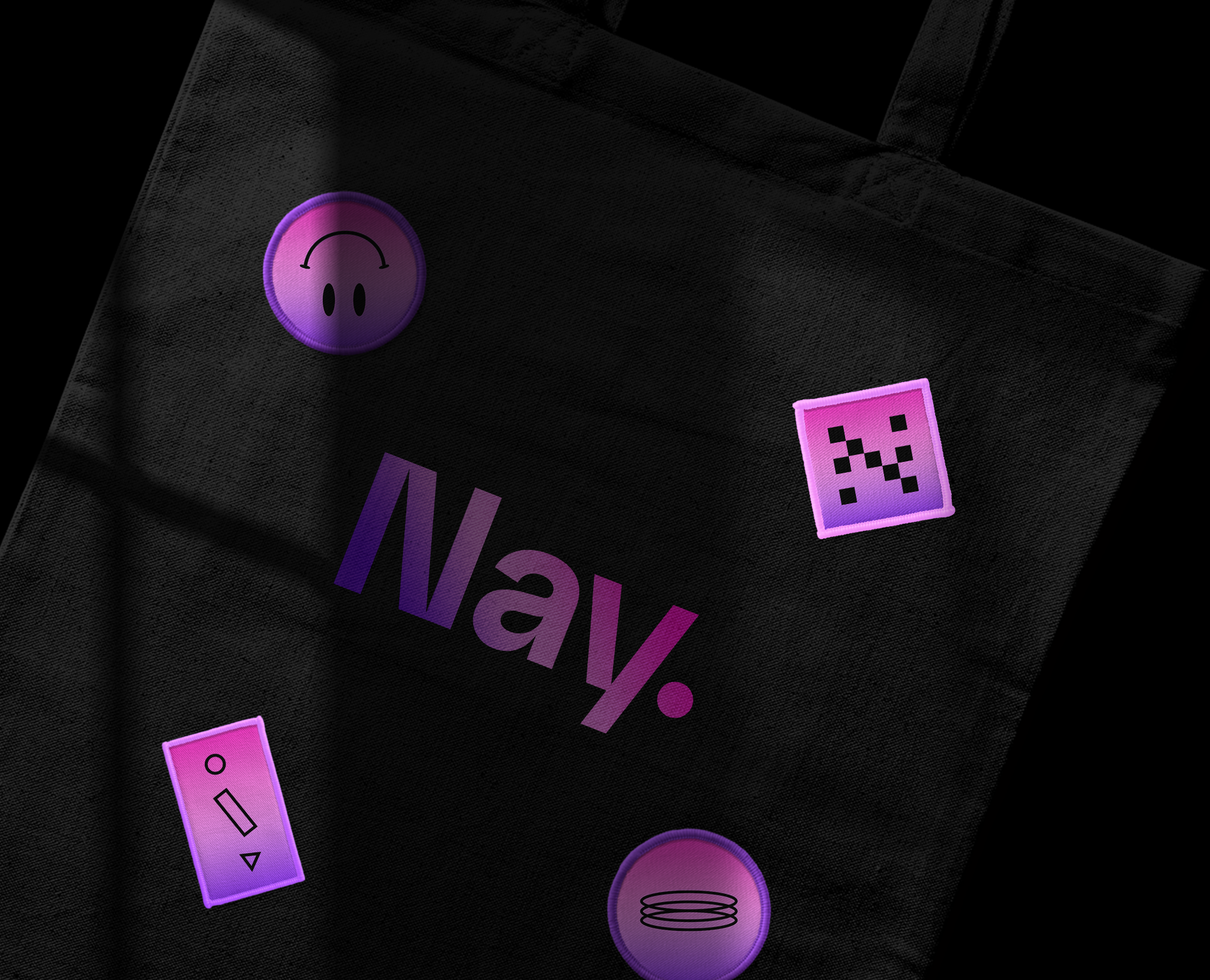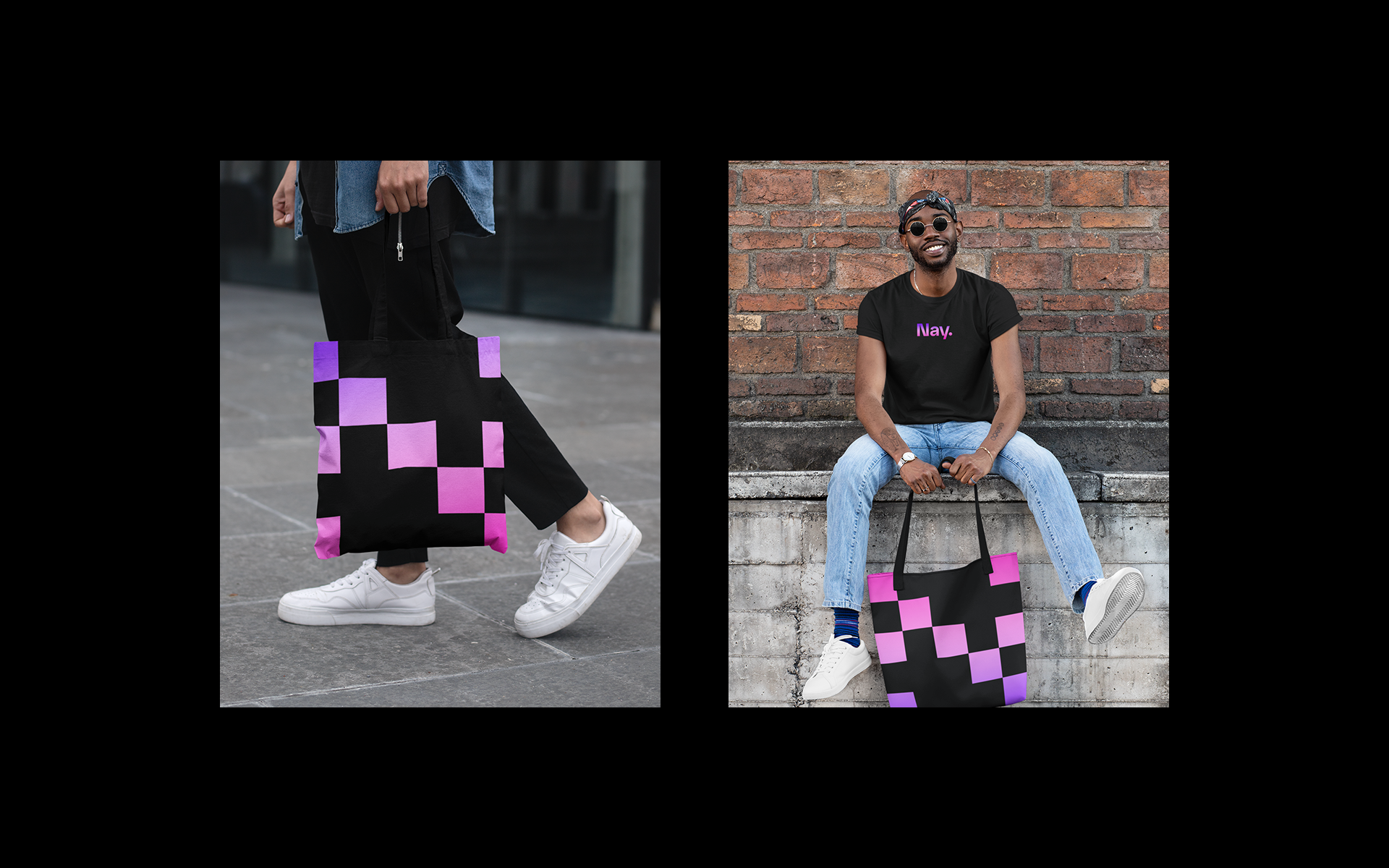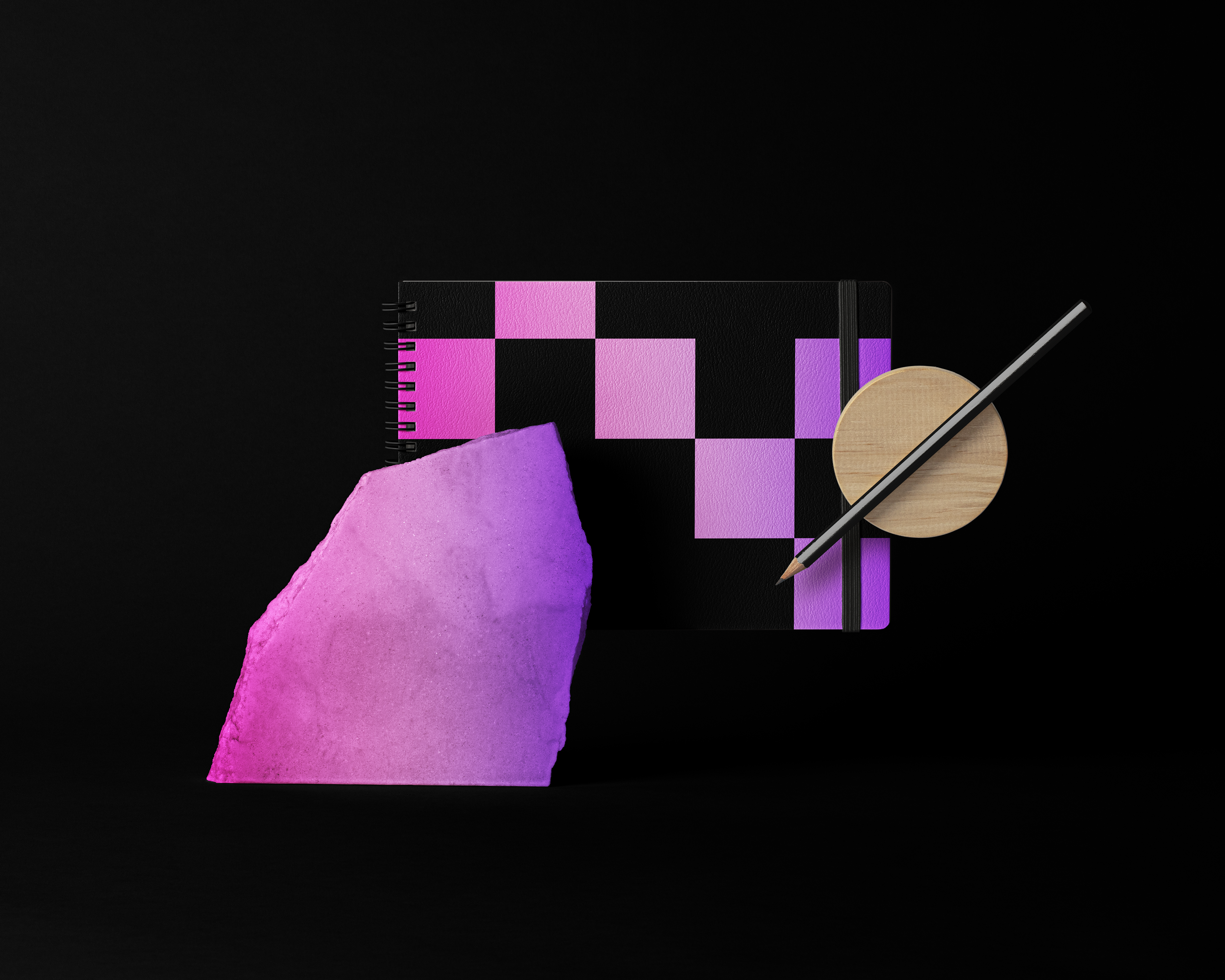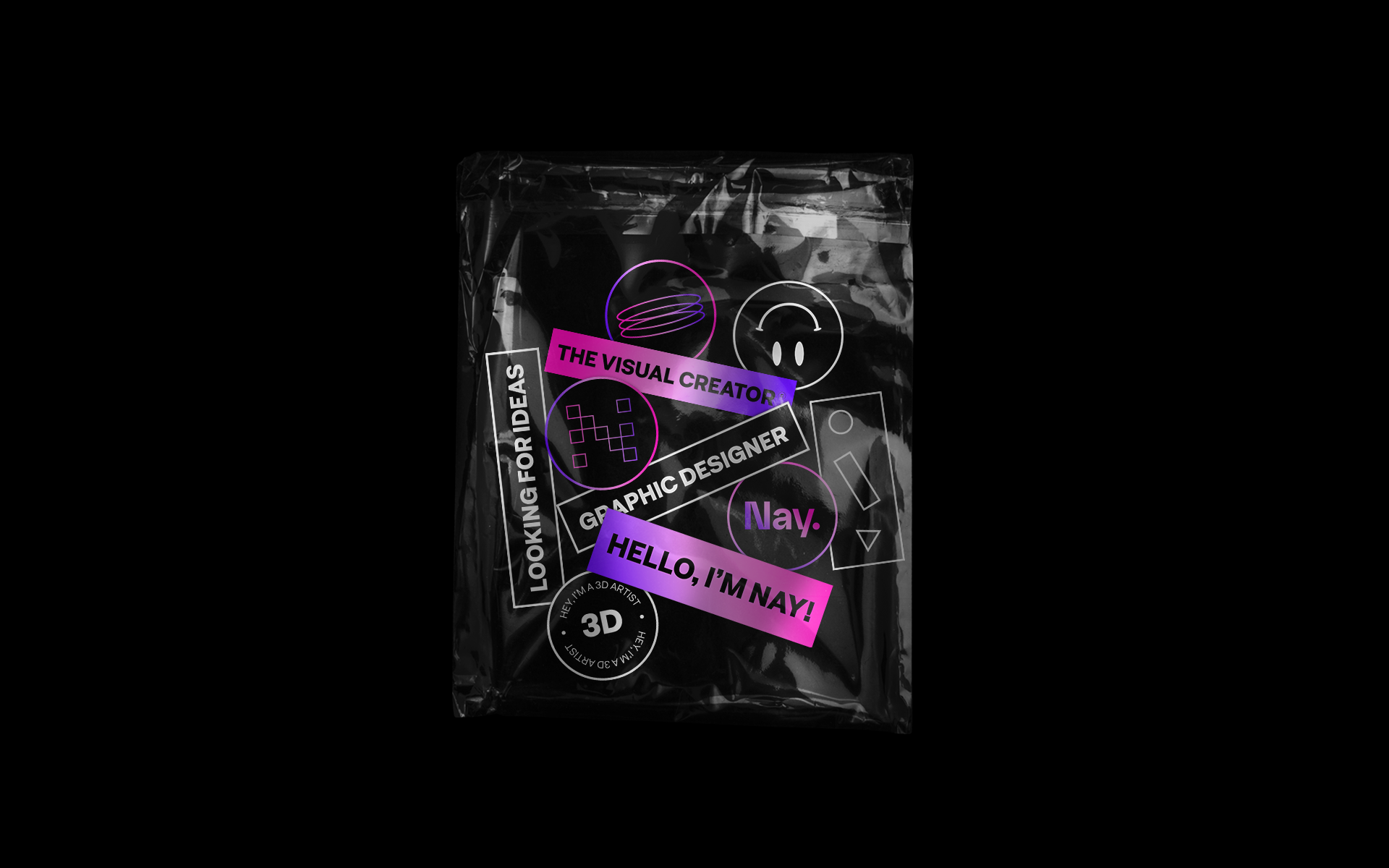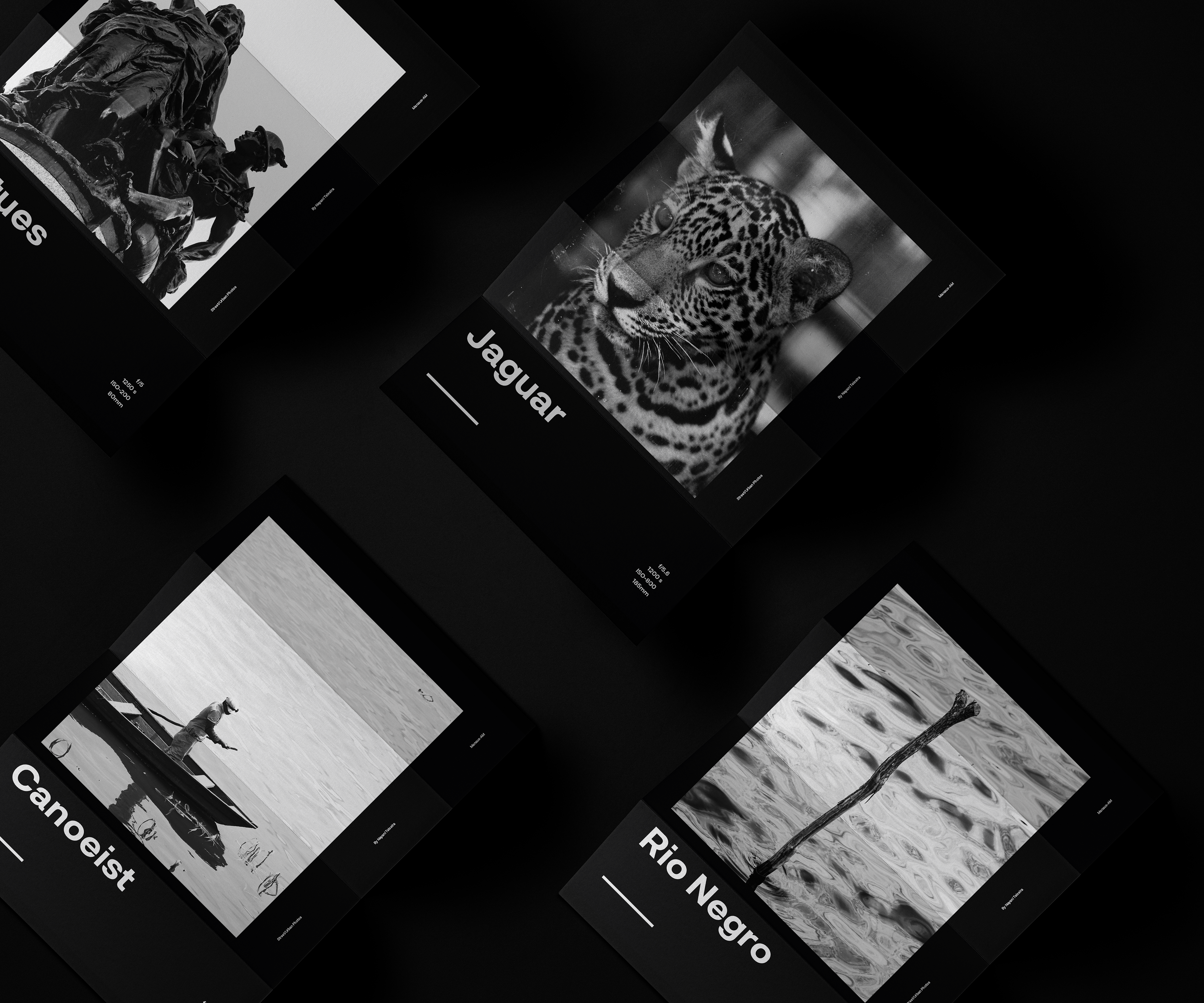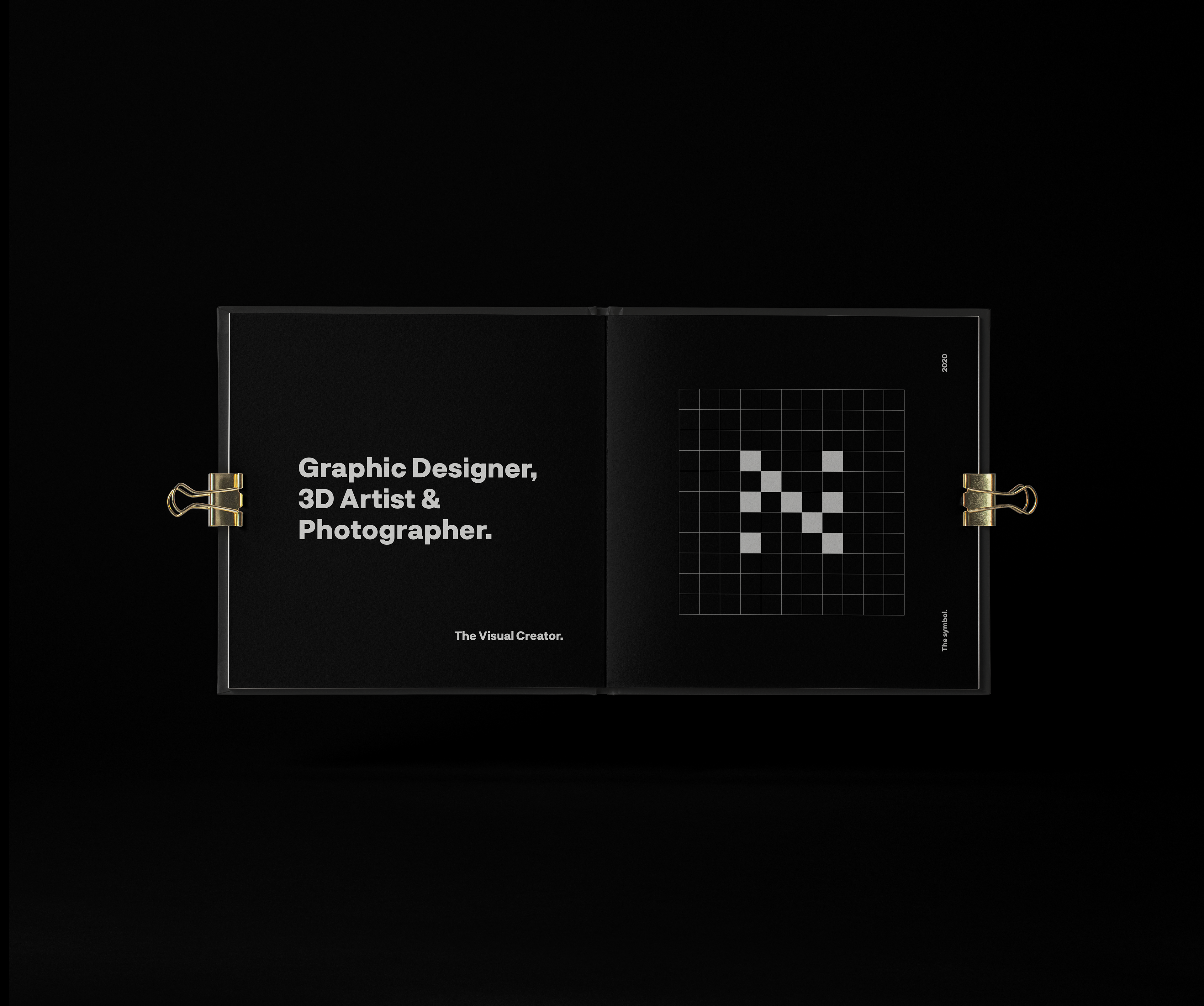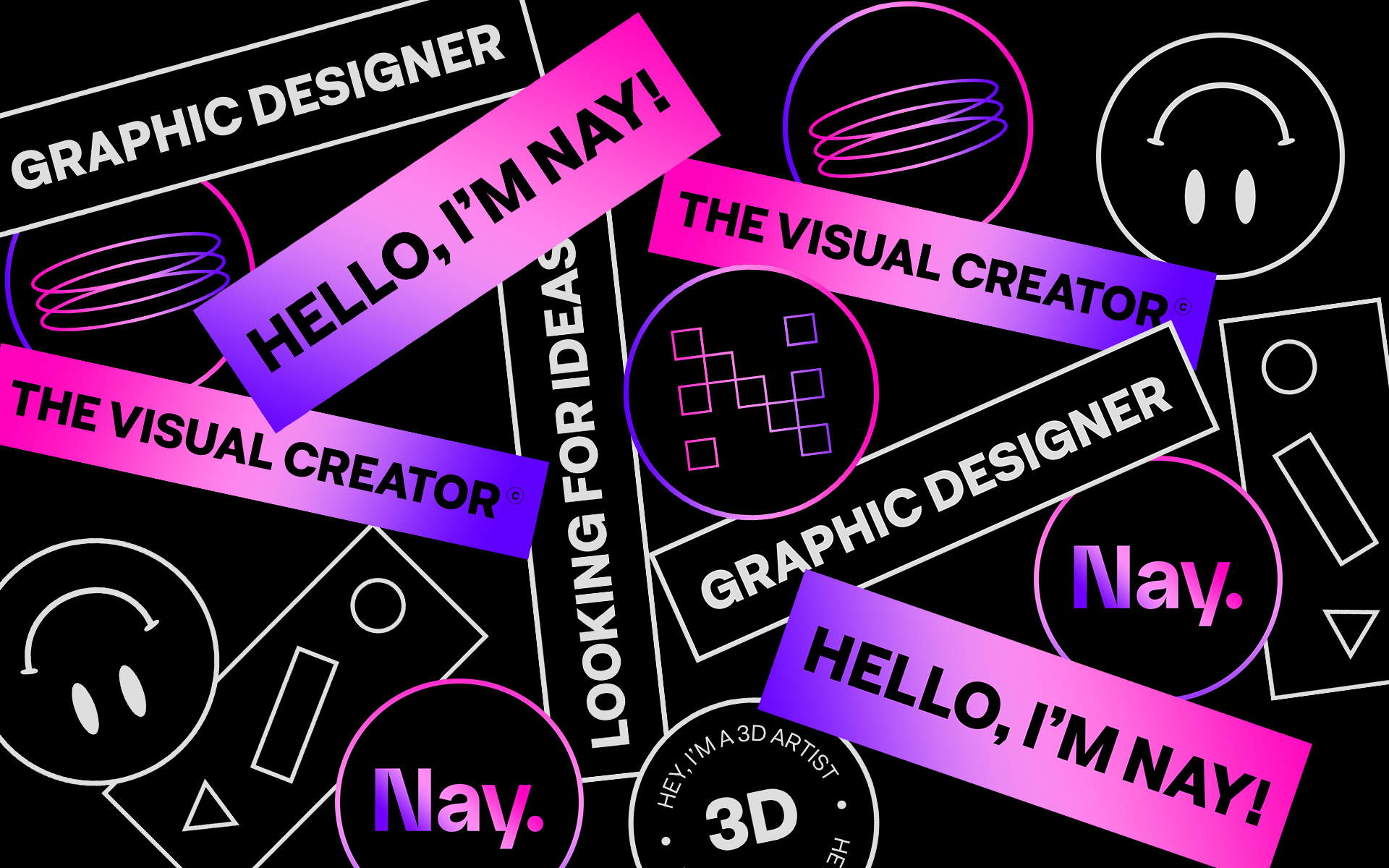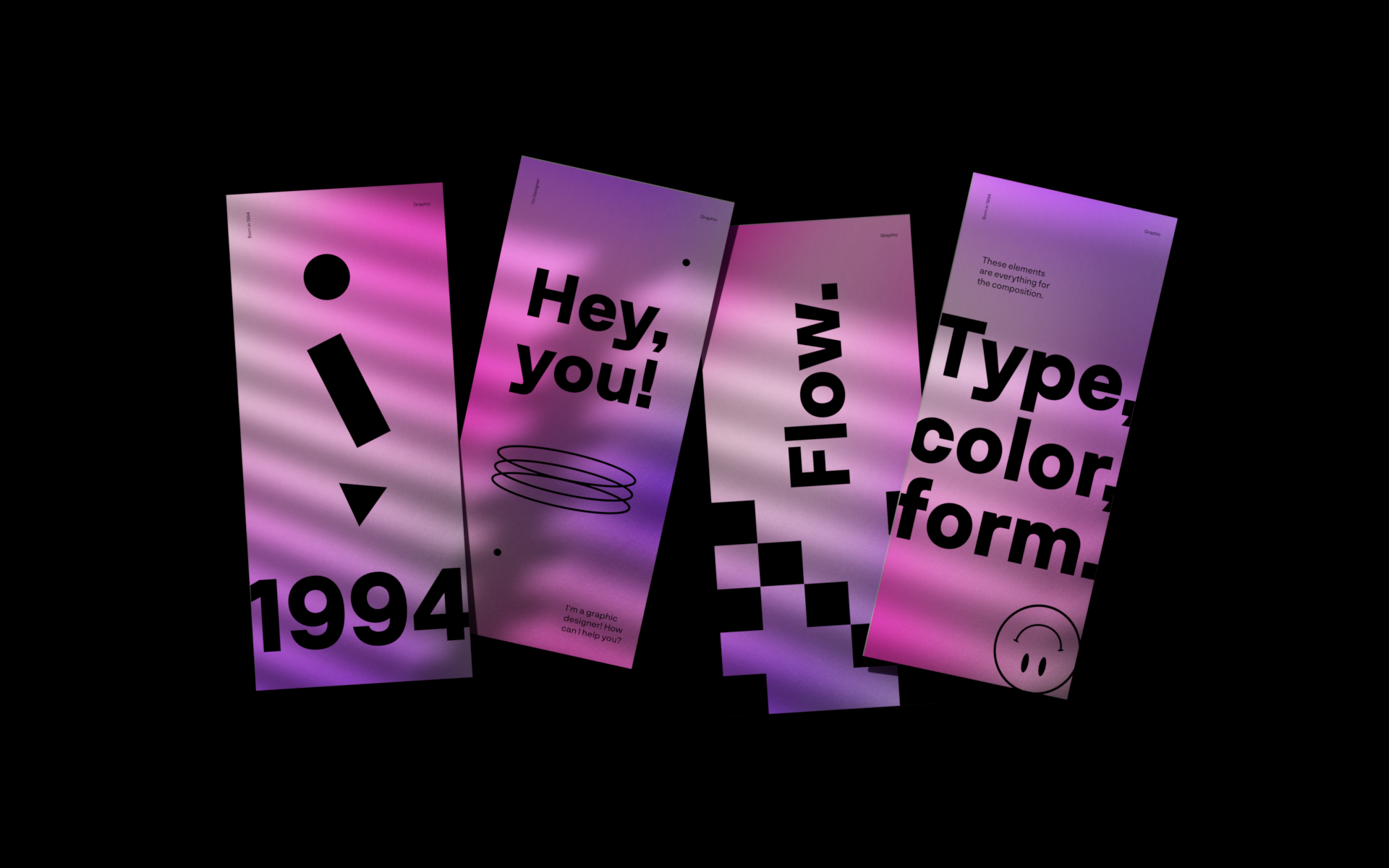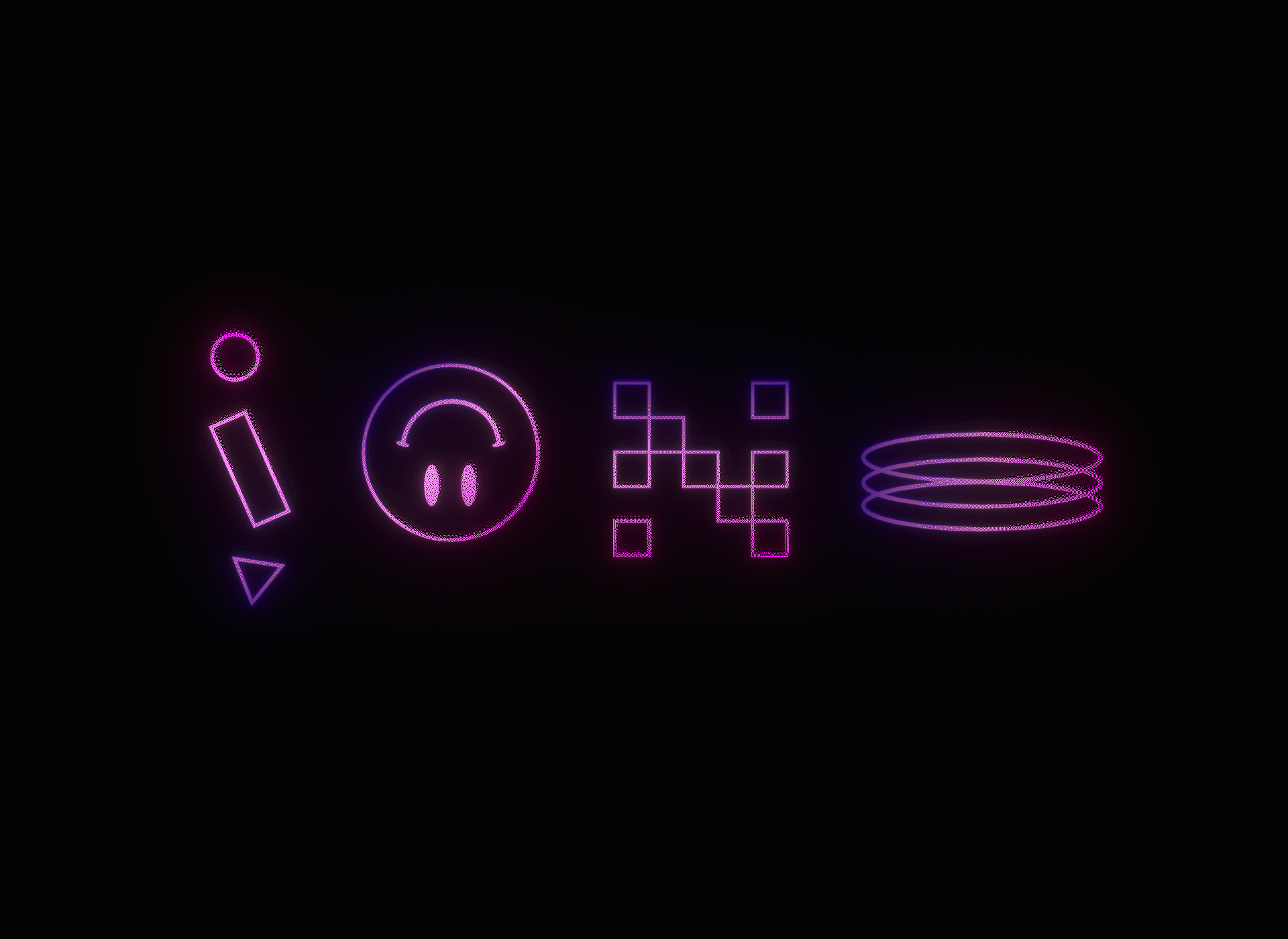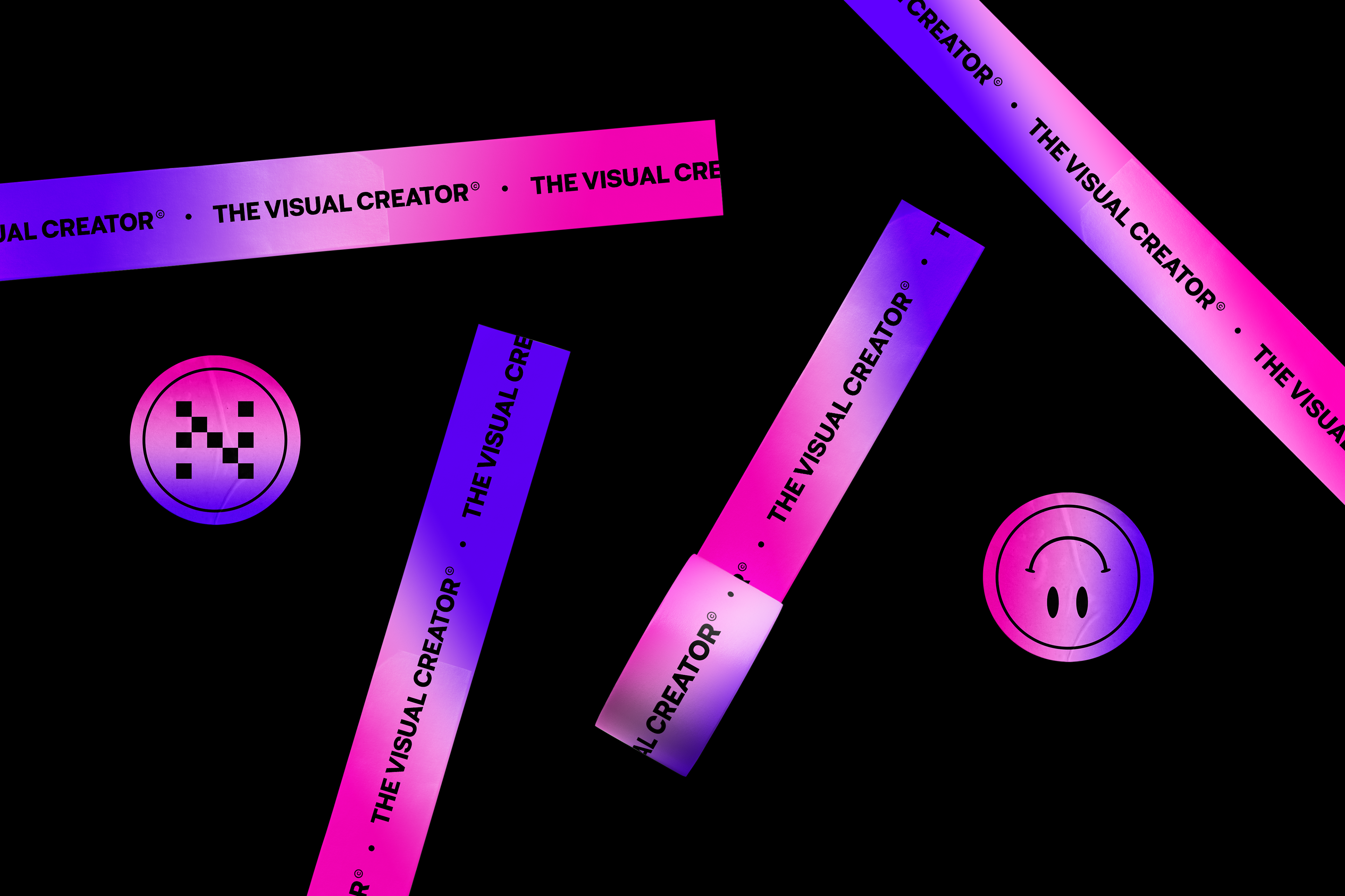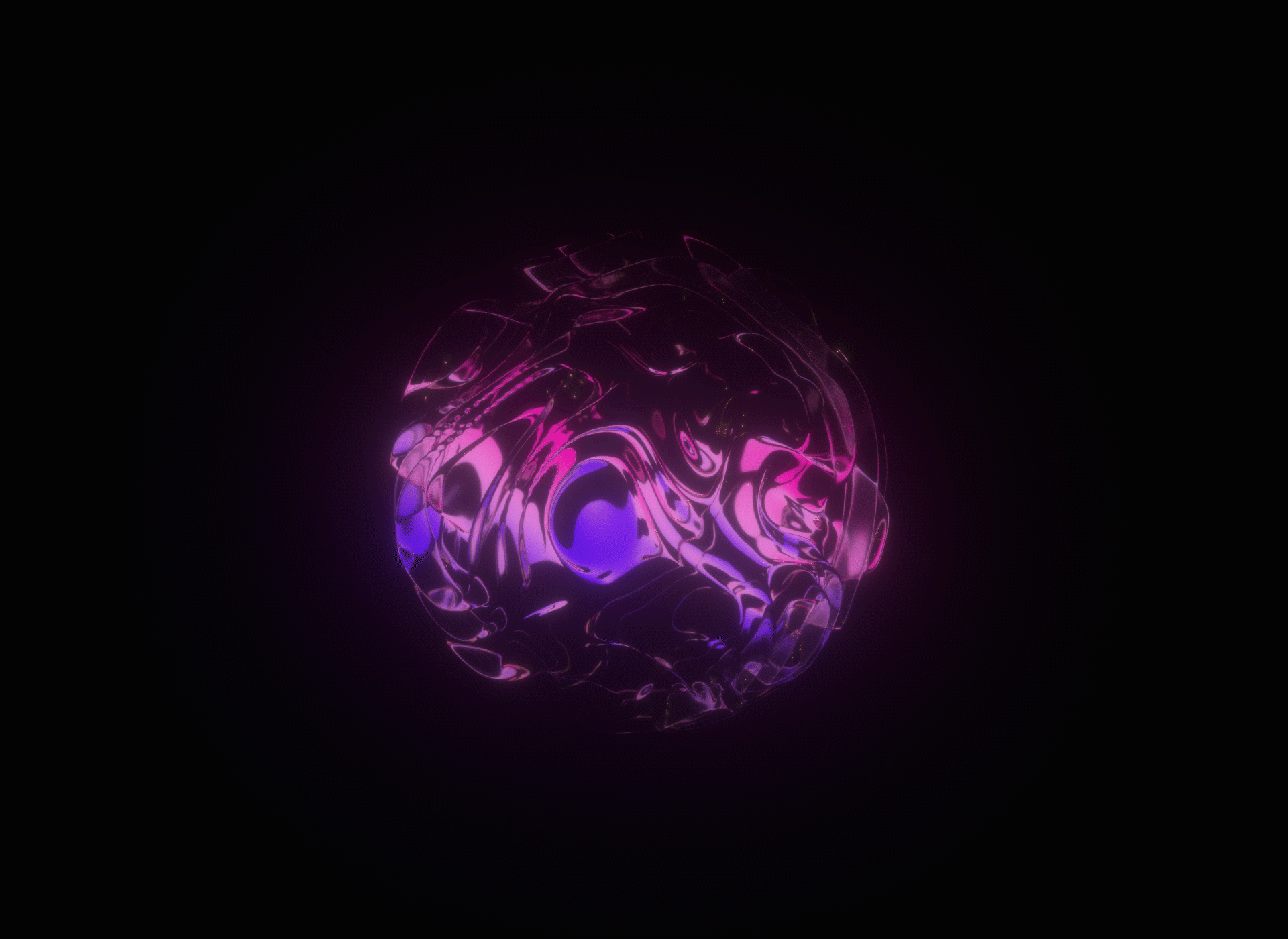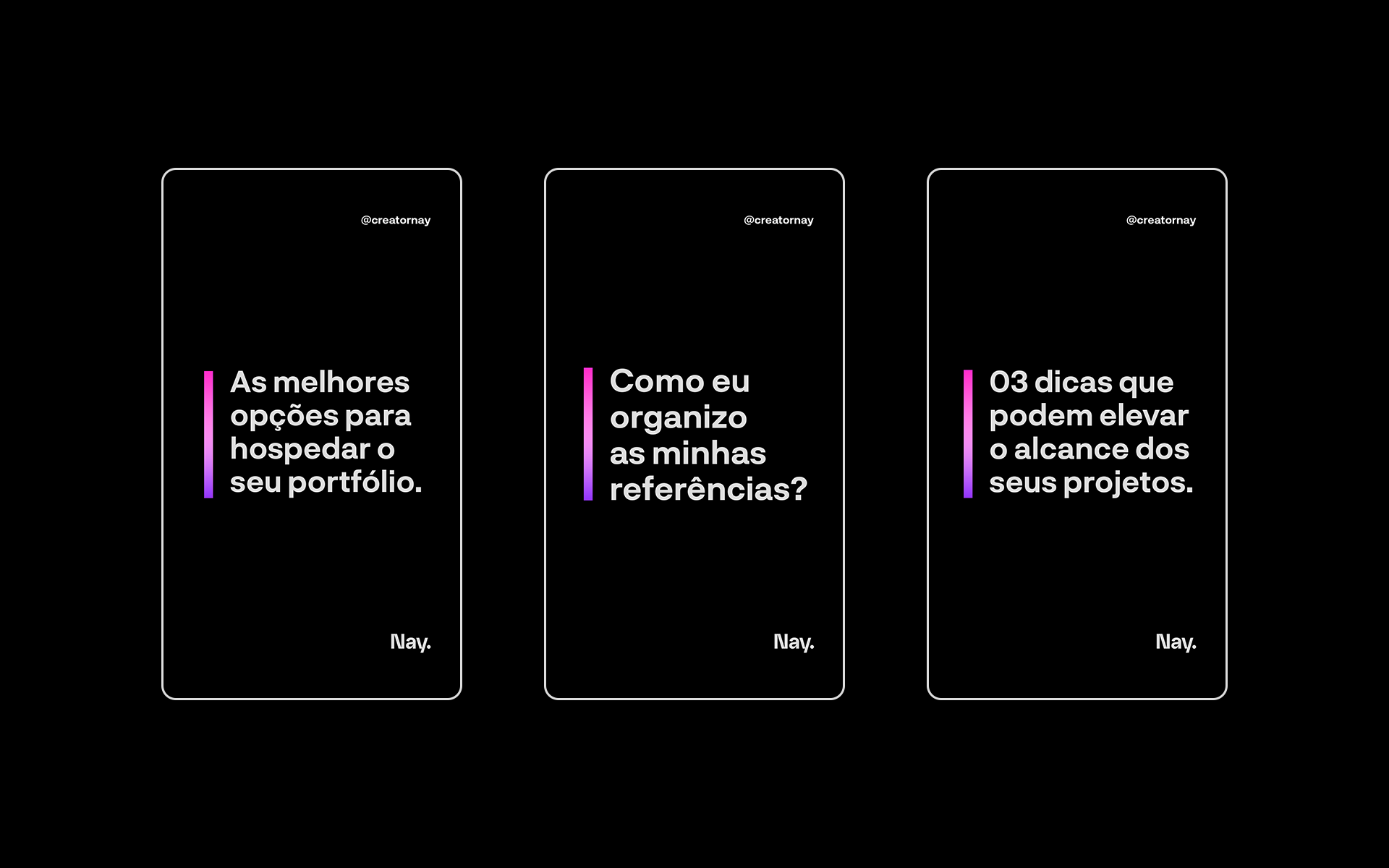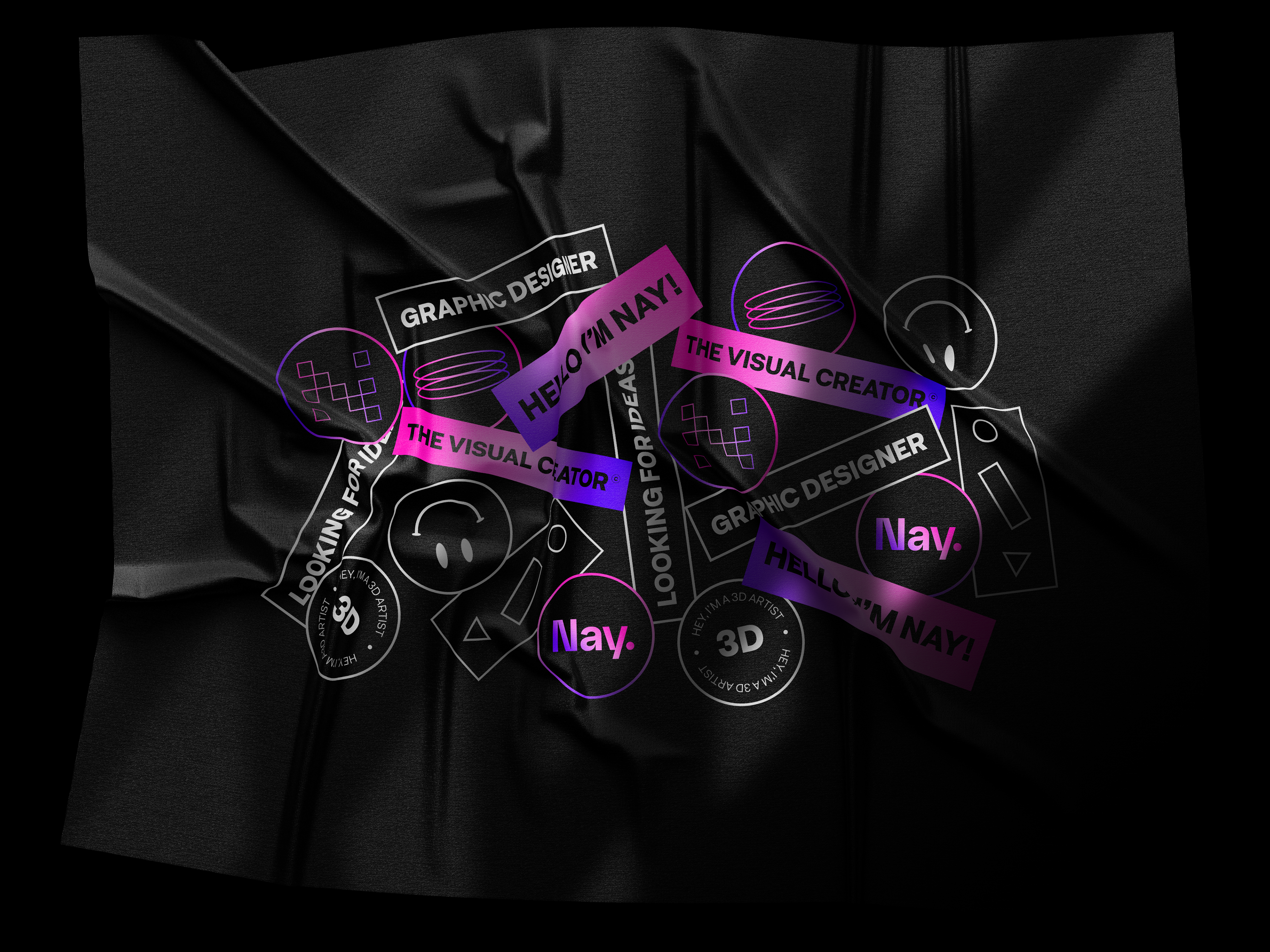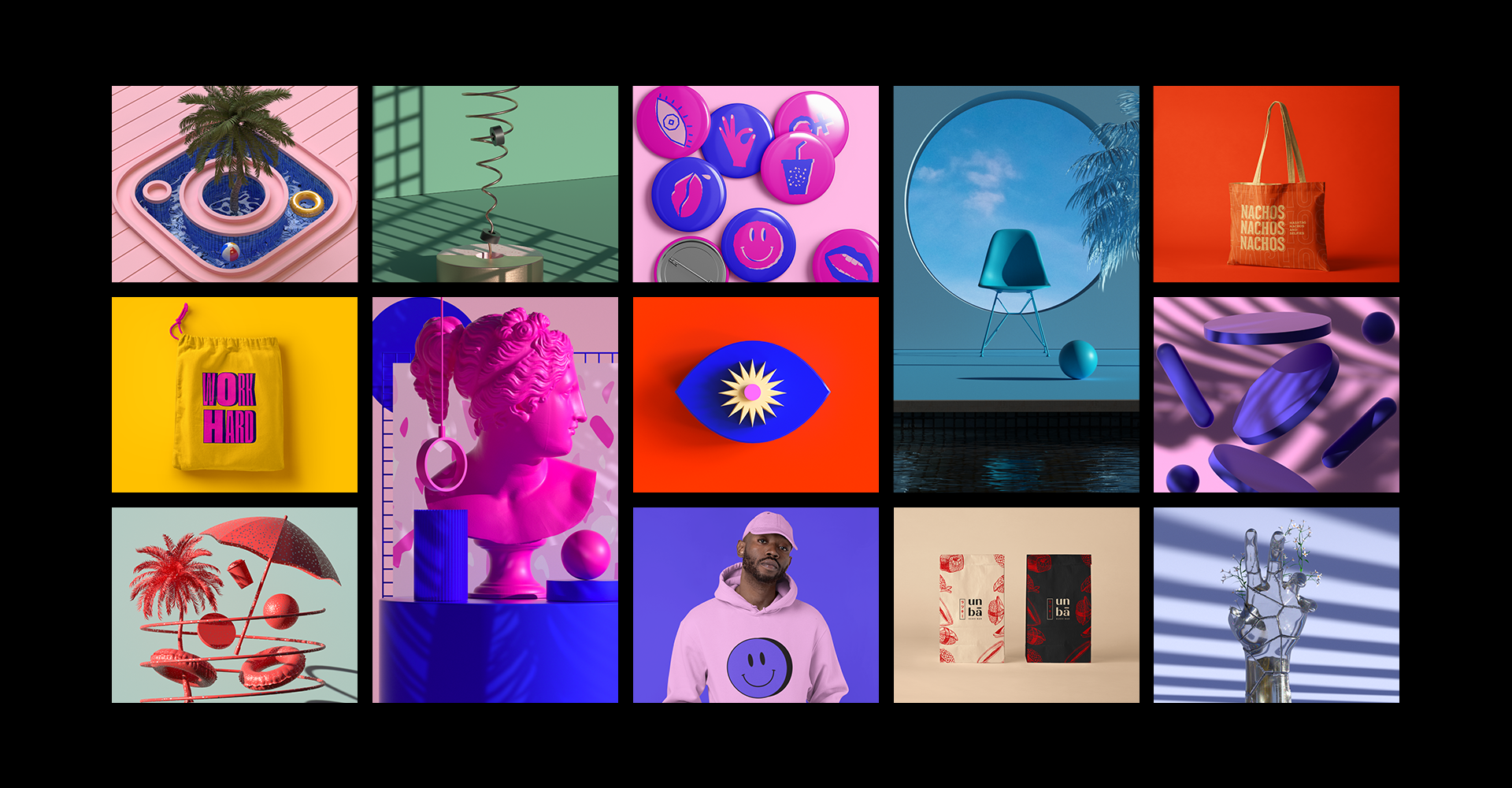 You may have split up many times with the term "Visual Creator" here in this presentation. So I'm going to explain what that means to me. I work with Design, 3D and Photography. These three areas mean a lot to me - I can connect with all of them through my creations and for these reasons - I consider myself a visual creator - in free translation. These two words 
connect my favorite trio to a meaning. <3
To see more works like this and the ones in this grid above, just follow me on Instagram. There I also share whenever 
I can content about Design and related areas. Thank you for your visit. 
Talvez você tenha se deparado muitas vezes com o termo "Visual Creator" aqui nessa apresentação. Então eu vou te explicar o que isso significa pra mim. Eu trabalho com Design, 3D e Fotografia. Essas três áreas significam muito pra mim - eu consigo me conectar com todas elas através das minhas criações e por esses motivos eu me considero uma criadora visual - em tradução livre. Essas duas palavras conseguem 
ligar o meu trio favorito a um só significado. <3
Para ver mais trabalhos como esse e os desse grid acima é só me acompanhar lá pelo Instagram. 
Por lá eu também compartilho sempre que posso conteúdos sobre Design e áreas relacionadas. Obrigada pela visita.